Apartment House
Works on the site of Apartment house are usually made up of 2 stages.
Construction stage
A developer pays on this stage, that's why all systems that refer to the whole building (video surveillance, lighting, dispatching) are realized on this stage. Optionally a wall-mounted control panel and a minimal set of equipment to control lighting and climate (a controller, a dimmer, thermostats) are installed in each apartment.
iRidium mobile app with a sample interface to control the apartment is installed on the panel. Everything is done within one license. You simply create 2 interfaces (one for dispatching, the other for controlling inside apartments). There can be more interfaces, if there are 2-3-4 room apartments and penthouses in the building. IP router in each apartment enables you to set individual control in each apartment (IP address, the host of a definite router, is input in the control interface of the apartment)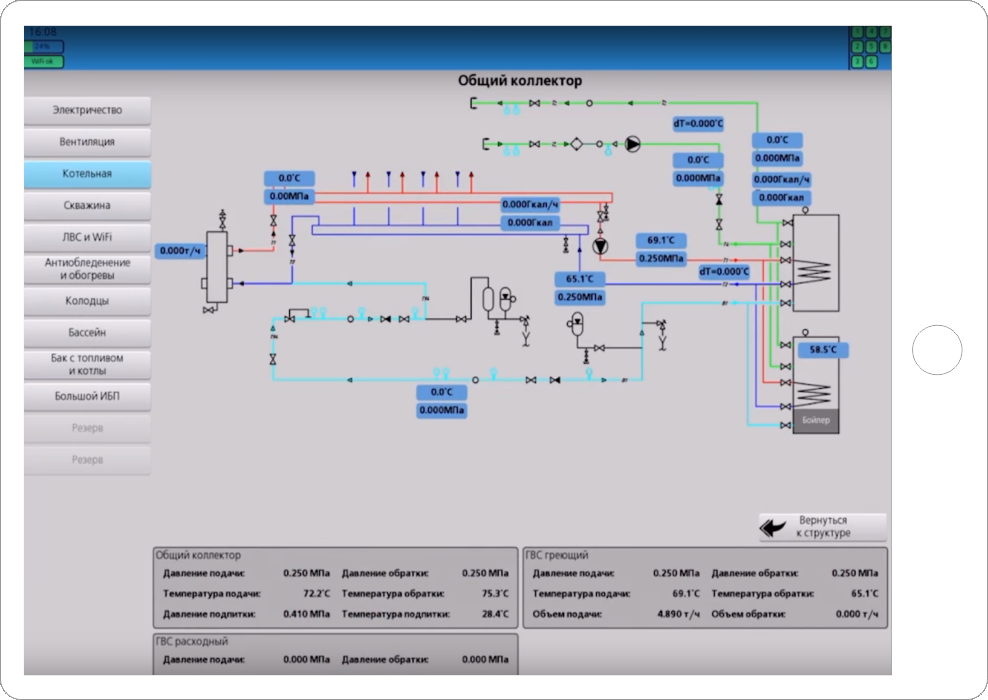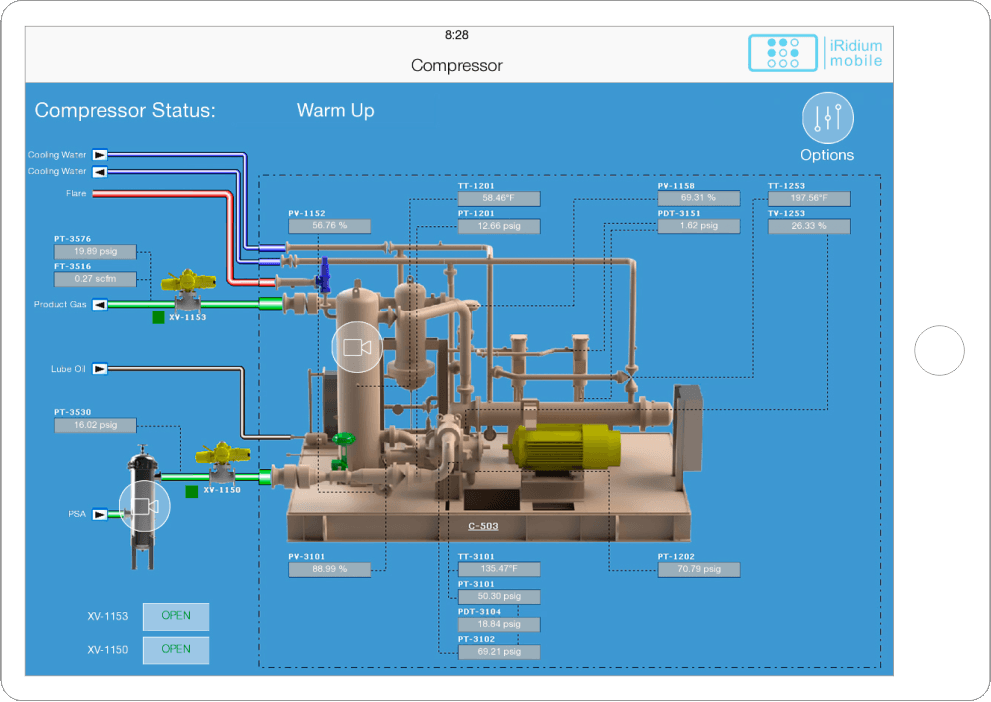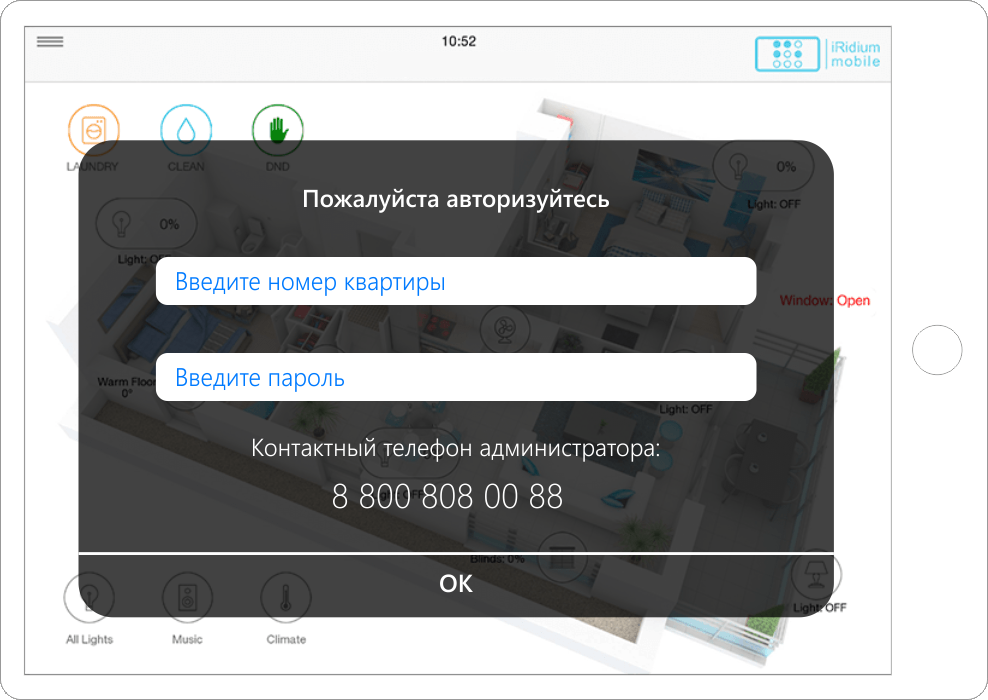 What to purchase?
Software: to realize the tasks described above two types of iRidium 3.0 licenses can be suitable "Enterprise" or "Enterprise +", depending on the size of the project. If we divide the price of "Enterprise +" license by the number of apartments (1 apartment house=100 apartments), the price of the project per apartment does not increase much.
Hardware: To dispatcher and monitor iRidium Server is required, it can be launched on one of the recommended hardware platforms.
If a customer wants to underline the unique character of the building, we offer branded apps with any logo a customer wants and description of services for future tenants and apartment owners.
2. Stage after project commission and apartment purchase
On the second stage apartment owners may want to widen the functions (add multi-room audio, home cinema, lighting and blinds control, etc.). Many customers like to watch news and weather right in the control interface. Very often apartment owners want to control the apartment not only from the wall-mounted panel but from their own mobile devices (iPad/iPhone, Android). In addition the control GUI can be edited to the wished of every individual customer.
One of iRidium advantages is that you can scale an automation project any time.
iRidium supports various equipment and enables creation of individual user interfaces, that's why the second stage requires additional licenses, that apartment owners pay for.
What to purchase?
Software: If a customer wants to use his/her smart phone or tablet as a control panel Basic or Advances license can suit.
The Basic license enables a customer to use 5 control panels and change them any number of times (if he/she wants to update iPhone to the new one, or if the smart phone is lost or stolen). Remember that the total price can very depending on the set of equipment. If more panels are required (10, 25, unlimited) or you'd like to add new functions, simply purchase the required functions.
Hardware: If logics, scenes, schedules, storing and analyzing data are required, iRidium Server is necessary.
Project summary
Examples of used equipment
Touch panels with iRidium and intercom functions in apartments
Wired or wireless controller of an automation system, for example, iRidium server UMC
A set of dimmers, sensors, thermostats and other equipment compatible with the controller
IP intercom in the building (True IP, BAS IP, Mobotix, 2N, etc.)
Climate system of the building (controlled via Modbus or other protocol supported by iRidium), devices to collect data on resource consumption, security system connected to the IP net
Recommended licenses
"Enterprise+" as the basic license
separate licenses for apartments are purchased by tenants and apartment owners, if they want to add more functions and get individual settings.
Advantages of iRidium use
Individual interfaces
Monitoring and energy efficiency with iRidium Server
Scaling a project to the customer's requirements
Remote project update via cloud without visiting customers personally.
The product is relied upon by customers and integrators from 70 countries worldwide among them are Siemens AG (Germany), Philips Research (the Netherlands), Somphy (the Czech Republic), Antwerp University (Belgium).
Examples of realized projects:
Control and monitor system of energy consumption of a building
Apartment in "Kosmos" Residential Estate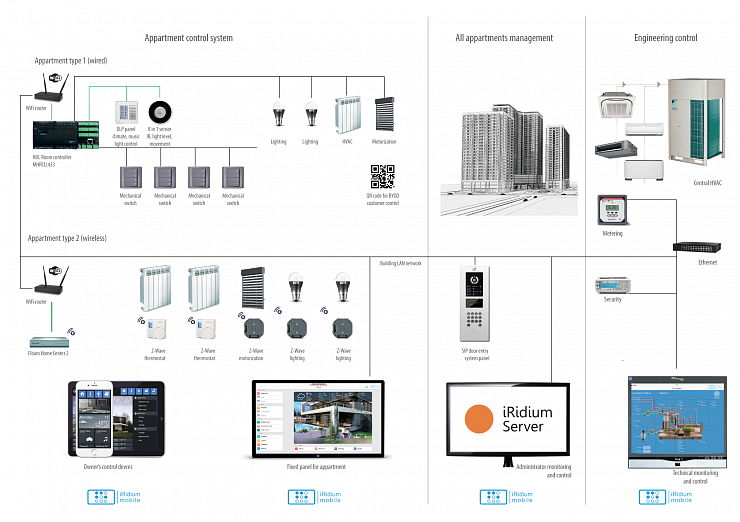 To add your project in the References section you can fill in the form in thee
"Add your project"
section. If your project conforms with the format, it will be published under your name and with the link to your web site.